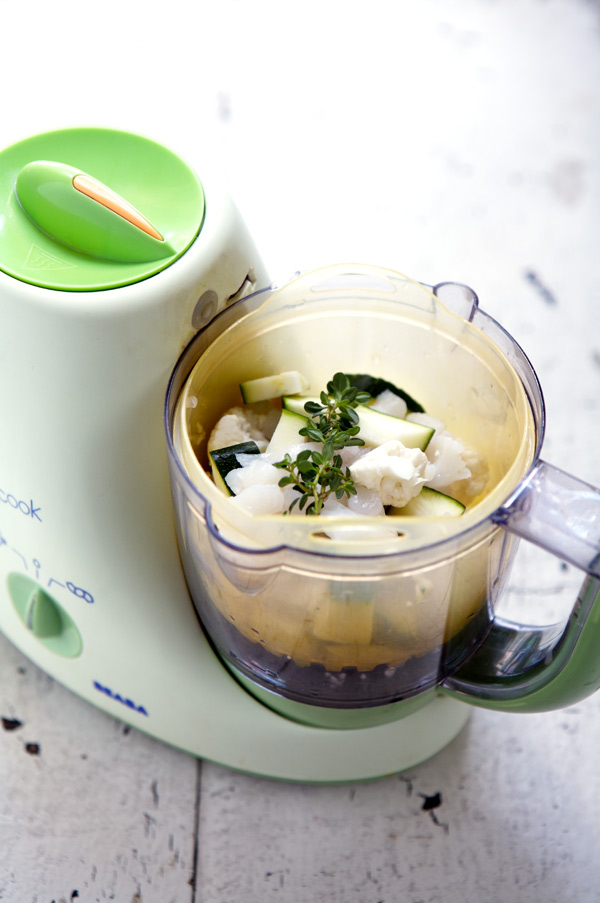 I feel like I need to diversify the daytime meals a bit better and be savvy with the ingredients while preparing communal meals for all three of us. Since, my darling
belles-soeurs
gave me a Beaba Babycook steamer/blender as a gift, I've loved using it to make Leon's lunch and Dinners- and it was brilliant for the purée stage. Adding some meats, fish and loads of steamed veg he loves to feed himself. Usually with his hands, but today he managed to stick the spoon in the bowl then into his mouth! Though sometimes I find myself eat from his plate and realise, we should be having lunch together at the table, not me sitting in front of him eating his food... then rushing to make myself something decent at the same time. Though I do enjoy our 1 hour long lunches...
I feel confident in what I've been chucking in together has worked out well - though sometimes it's been gross - so I'm pleased to have found the
recipe site
for the Babycook machine that shows you how to cook gnocchi and beef stroganoff. mmm tasty...
http://webrecipemanager.com/babycook/
the colour of all their stock is as yummy as the potential meals.
Image from
http://www.latartinegourmande.com/2009/11/04/homemade-baby-food-beaba-babycook/
my, that post is so inspiring to make delicious food!
Planning on taking it with me to Paris for the weekend as it's been so convenient ;)